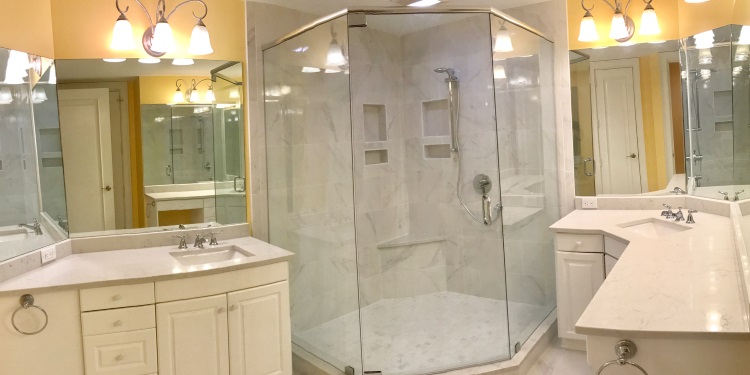 A custom bath is the second-best improvement you can make to a home. In fact, the kitchen and bathroom are the two most-remodeled rooms in the home. Homeowners often purchase a home they aren't completely happy with just so they can make the required changes in time. While this is perfectly acceptable for some, it isn't for others.
Which is what brings you to us, isn't it?
You want to design a completely custom bathroom and have it implemented by the most successful team in the area. You've come to the right place, because we do more than simply order the parts and build out your bathroom. We build each component to fit your unique needs.
Homeowners like you who are in search of true bathroom customization realize the initial investment required to make that vision a reality. The idea of you get what you pay for is likely ingrained into your subconscious, as it transcends everything we can purchase in today's world. What we would like for you to take away from this website today is pretty simple; together we can create the bathroom you desire and deserve.
We've worked with plenty of homeowners in the area on a myriad of projects. Each project is as unique as the homeowner. One thing always stands true at the completion of our projects; the homeowner is left with a true sense of accomplishment because their custom designed bathroom has come to fruition. What started out on paper or simply as an image in their mind is now a work of perfection in their home. Unfortunately what we cannot give you is a ballpark figure or a rough estimate of cost without first speaking with you about your project.
Thank you for taking the time to visit us online. Before you leave, please take a moment to look at our gallery of bathroom remodeling projects here, and take a look at what previous customers have to say here. If you're in Mount Pleasant, Isle of Palms, Sullivan's Island, Daniel Island, Charleston, West Ashly or North Charleston area and would like to schedule a free consultation with us, please give us a call at 843-971-6772 or email us by clicking here.