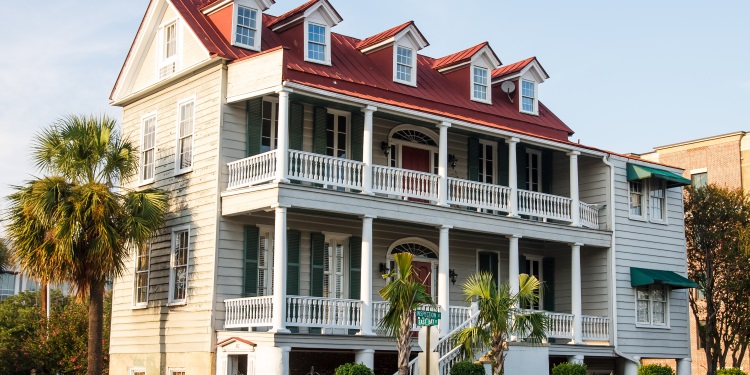 Reclaim the beauty of your home by restoring it to its former glory. Whole house remodeling, or renovations, update and modernize a dated home without destroying the original charm and appeal. We have built a reputation as one of the most trusted whole house remodelers in the Charleston area.
Remodeling your entire home isn't something to be taken lightly, and shouldn't be taken on as a do-it-yourself project. Many of the homes in our area require specific period pieces in order to be properly restored. Some require a delicate touch and some TLC before the renovation process may begin.
Whole House Renovation Costs
Renovation costs are very difficult to estimate or offer a ballpark figure without first seeing the home. Please contact us at the number or through our website to schedule a free consultation at your convenience.
Renovations possess their own unique set of concerns as opposed to their newly constructed counterparts. New homes are built to code and pass all requirements for insurance companies and the like. Older homes must often undergo slight renovations during the restoration process in order to be up to code. Some of these issues and modifications may include:
Wiring
Plumbing
Sewer
Heating and Cooling
Locating replacement pieces
Matching surface materials
Deterioration and rot
Hire only an experienced remodeling company like Real Remodels, which has years of experience restoring and remodeling homes in the area. The value of your home relies on more than a job done right; you need someone capable of a job done to perfection.
The tradespeople and artisans at Real Remodels take a great deal of pride in restoring homes to their former beauty. We are capable of recreating the look of your home to its original fit and finish, or give it a more modern look. Our network of suppliers helps locate even the most hard-to-find materials, including paints, glass, windows, doors, flooring, molding, and trim.
We believe you can indeed have your cake and eat it, too. We understand the desire integrate modern conveniences and technology to make your home completely enjoyable. You don't have to give up the fine craftsmanship associated with decades past in order to incorporate the most modern amenities required for today's busy lifestyle.
Thank you for taking the time to visit us online. Before you leave, please take a moment to look at our gallery of kitchen remodeling projects here, and take a look at what previous customers have to say here. If you're in Mount Pleasant, Isle of Palms, Sullivan's Island, Daniel Island, Charleston, West Ashly or North Charleston area and would like to schedule a free consultation with us, please give us a call at 843-971-6772 or email us by clicking here.